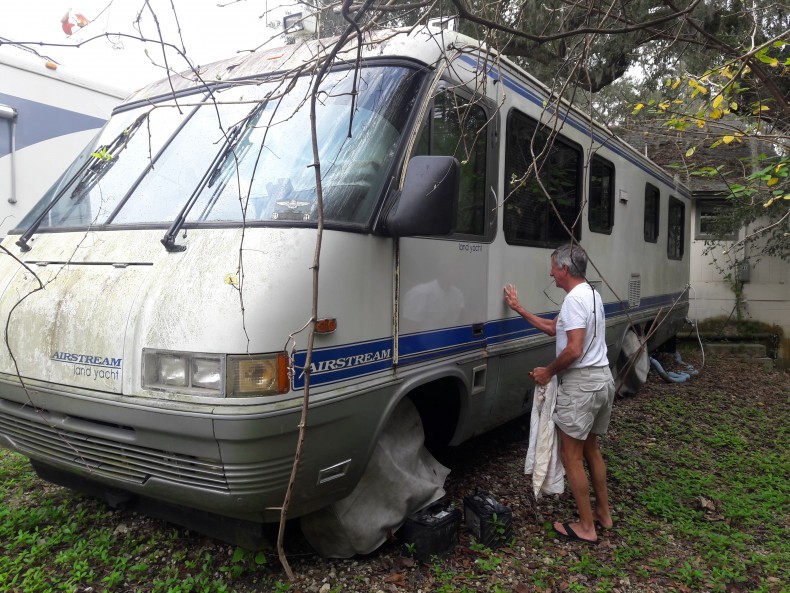 Suffice to say we have been busy as we are kind of under a deadline.
With a commitment to be in Beaufort SC to get the 2nd Annual paws4vets Golfing Fundraiser organized – we have to be out of our son's driveway here in Valdosta Ga in about 10-12 days.
I'll post a series of videos to show our progress. We are doing our best to leave a little time to be able to visit on the way!
Testimonial
The Legends GC at Parris Island conducts over 100 annual outings and I can honestly say that, throughout my 11 years here as the Head Professional, I have never seen anyone work as hard or as passionately for their event like the two of you do. It is hard enough for a local Beaufortonian to generate the people and sponsors needed for a successful event…much less someone from out of the area. And yet you've done it for two straight years!! As a golf professional, I know how hard it is to run outings, but I'm confident that either one of you could take my place if needed. In fact, if I ever have someone ask me what it takes to conduct a successful fundraiser, I am going to give them your email address. - Andy Henson, Head Pro Legend's Of Parris Island Golf Course.
Post Categories
Articles